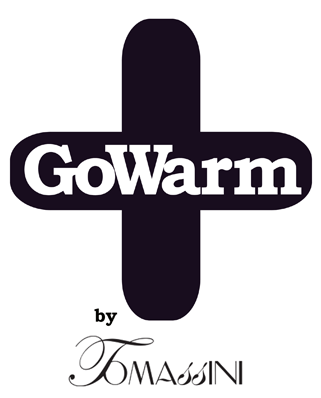 GOWARM BAGS – for cool people
At 102nd Mipel fair, brand TOMASSINI will present GOWARM BAGS collection.
GOWARM is born from the association of two stories: the first is our tradition of craftsmen dealers in leather goods and keeps up the roots of real Italian manfacture which have taken us up till now; the second story concerns us and our current way of life closely.
The project originates in therapeutic use of warm water which gets lost in the mists of time, so that natural springs were considered a gift from the gods and rivers were considered holy. Ancient Egyptians took care of their soul with water. Hippocrates recommended it to his patients for a therapeutic purpose. Ancient Greeks built temples near the springs, and ancient Romans placed baths, with calidarium and tepidarium, wherever they founded towns.
In short, warm water is life.
GOWARM is social therapy.
The idea we want to pass on is about an object which is out of the ordinary and consolidated outline of the bag that all of us know. GOWARM is not only a bag, it's a life style, it's our fellow traveller, it's home, it's wellness always with ourselves.
GOWARM is natural therapy of colour.
It's harmony with the world you live in. It sets off the life style and makes you feel really unique. GOWARM embrace every situation, from the most eccentric style to the most serious and planned style.
GOWARM is freedom of expression.
Thanks to different accessories, it can be personalized how you prefer or you can complete "Cool life style" with wallet, key case, mobile case and tablet case.
GOWARM is you, your friends, your story, your future, your natural being and your comfort.
GOWARM is for people moving, for an extravagant aperitif, for an important trip.
GOWARM is open air and thirst of culture. GOWARM is the underground, the ship that is waiting for you or the bike awaiting you at the lamppost, the skateboard you jump on, the job meeting or the brunch in front of the Big Ben.
GOWARM is flying, because staying still will be difficult if you wear a GOWARM.
All this is GOWARM, it's you.
HISTORY + ACTUALITY = GOWARM «for cool people»