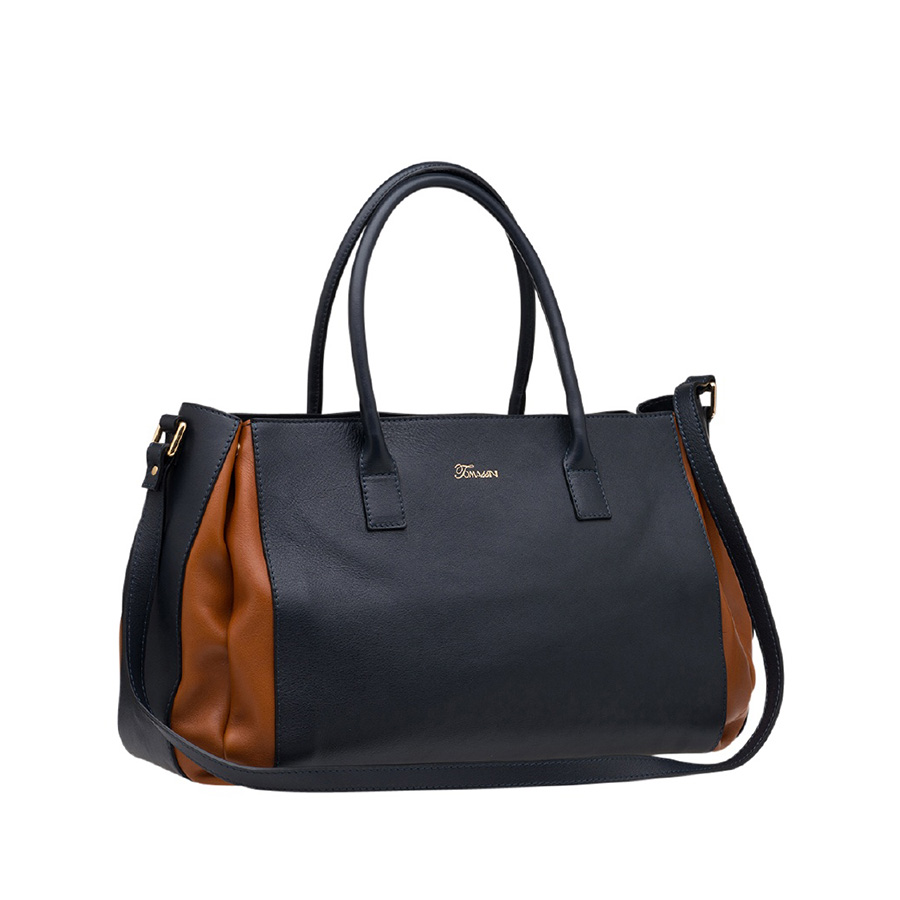 ART. MT82-130WV-8
SIZES 43x16x31
family: sportswear
Technical description:
Two-tone calfskin bag, dark blue and leather brown, with brassy zip and automatic button on the side to allow a greater capacity. Shoulder handle and leather strap included. Also available ton-sur-ton: MT82-130WV-16 asphalt grey and orange; MT82-130WV-1 claret and asphalt grey.
Emotional description:
Soft and unstructured bag, capacious and handy. In the different nuances of matches, ton-sur-ton or two-tone, turns out to be a bag with several combinations. Rigorously in leather, as it is in Tomassini style and tradition.