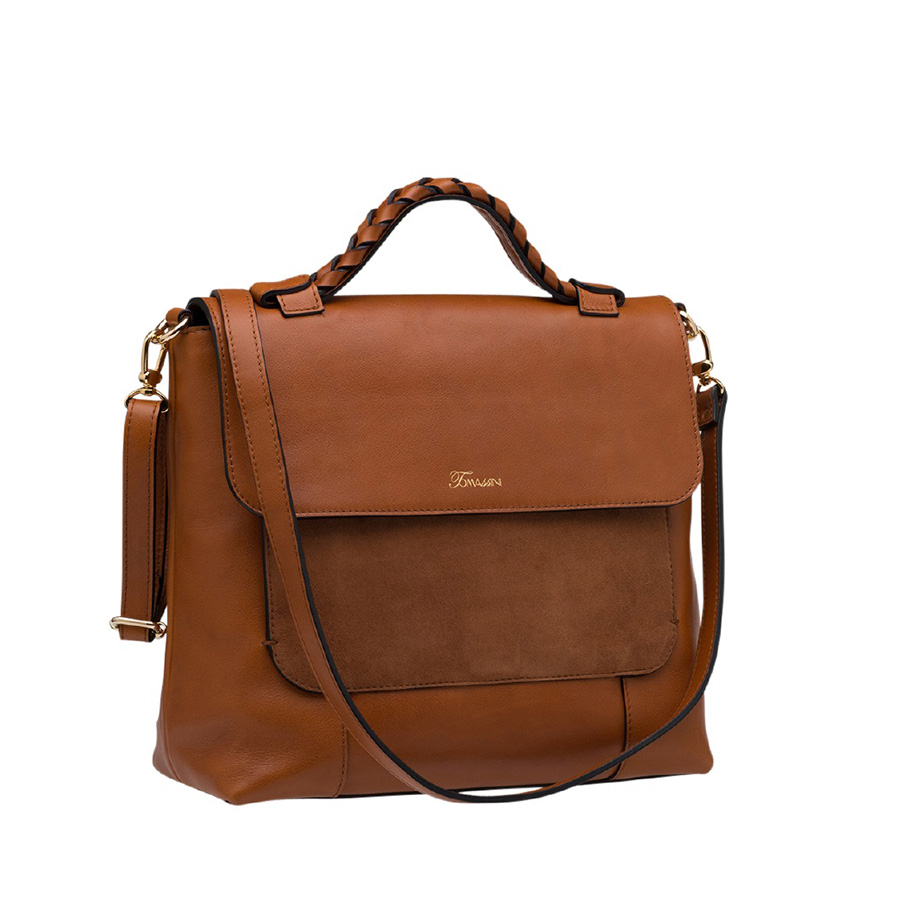 ART. MT82-110UC-6
SIZES 31X15X31
family: URBANCHIC
Technical description:
All-purpose bag with leather strap, also wearable as a backpack, where the two-tone match between leather brown calfskin and suede makes it a contemporary and sport bag. Fastening with 2 magnetic buttons and internal leather pocket.
Emotional description:
Compact bag, expressing its usefulness thanks to the double use with an only strap. Suitable for a daily mood, it represents the modern re-examination of a great classic.