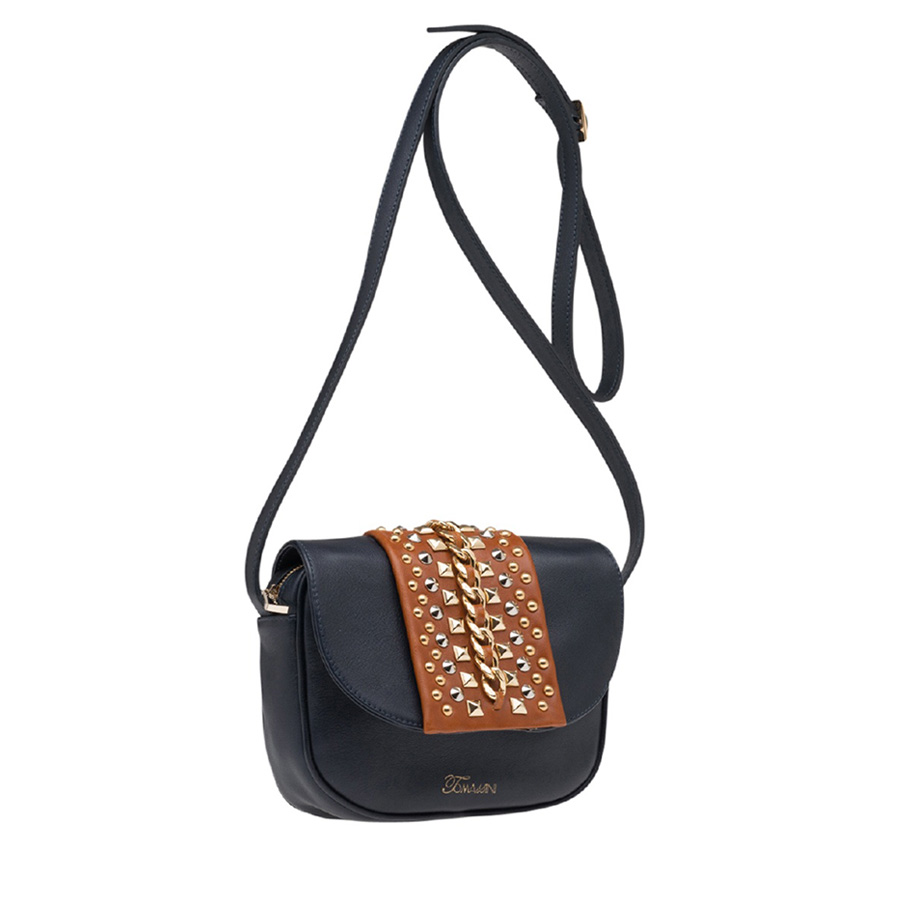 ART. MT82-102SV-8
SIZES 19X6X15
family: STREETCHIC
Technical description:
Two-tone leather shoulder bag, with hand-affixed studs and chain. Magnetic button fastening, metal zip with internal pocket and adjustable strap with buckle. Also available the ton-sur-ton MT82-102SC-6.
Emotional description:
Mini bag with double compartment inside, which expresses its daily elegance thanks to the contrast between two type of leathers, united in the light of studs.