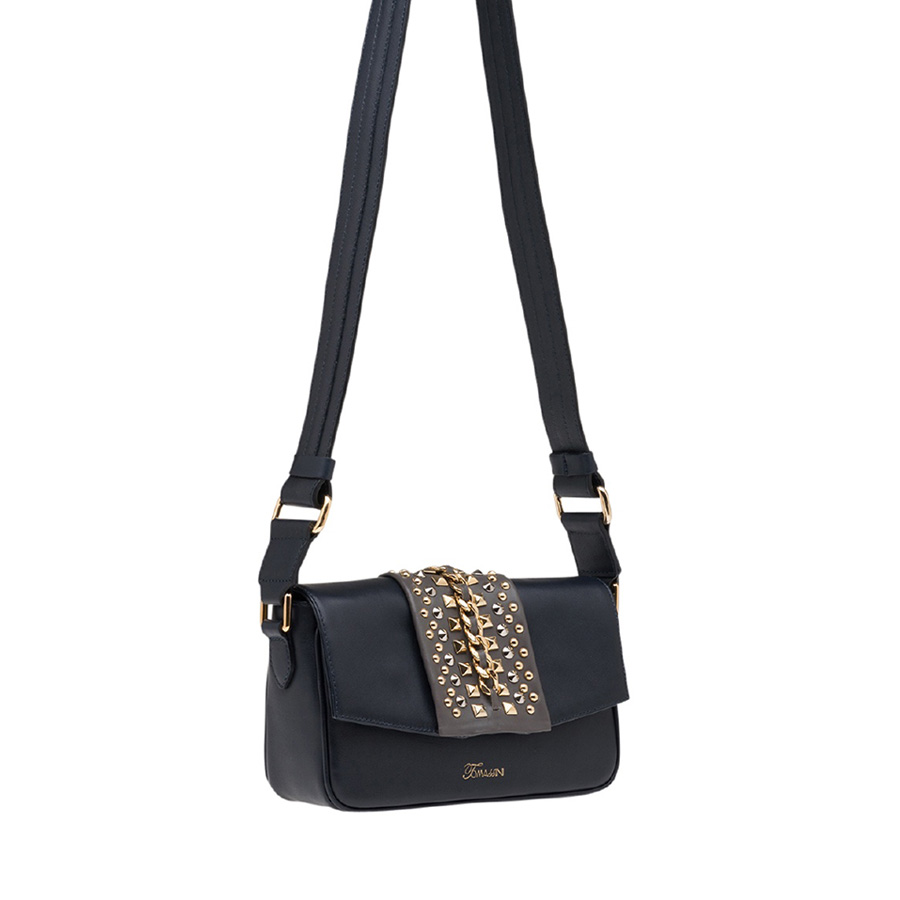 ART. MT82-101SV-2
SIZES 27X7X15
family: STREETCHIC
Technical description:
Two-material and two-tone leather shoulder bag, with hand-affixes studs and chain detail. Magnet-button fastening, internal leather pocket. Also available ton-sur-ton MT82-101SC-6.
Emotional description:
Compact bag, which expresses its daily elegance thanks to the contrast between two type of leathers, united in the light of studs. Ideal if worn with strap on a pair of jeans!