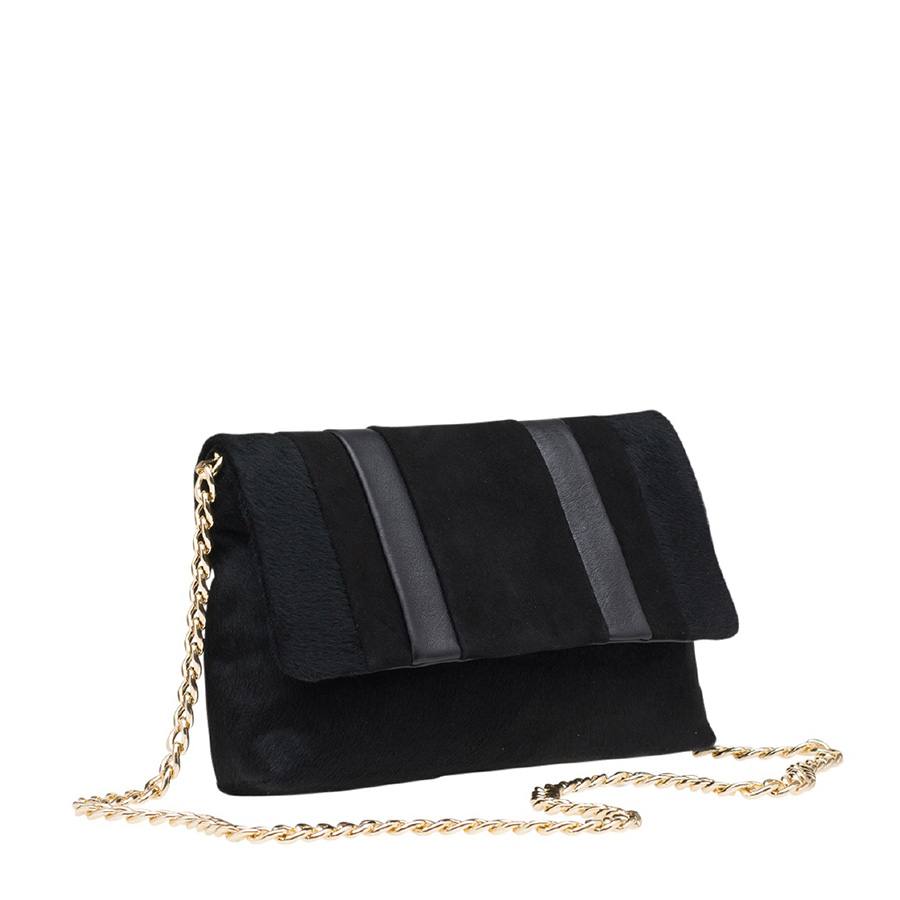 ART. MT82-116UO-9
SIZES 25X5X17
family: URBANCHIC
Technical description:
One-tone suede and ponyskin pochette, with a chain as strap. Magnetic fastening and internal leather pocket. Strap is removable and the bag can be also hand-carry.
Emotional description:
Soft and elegant bag, playing on shiny and opaque leathers. The application of geometric strips makes it a refined object inspired to the bon-ton in a total black vision.