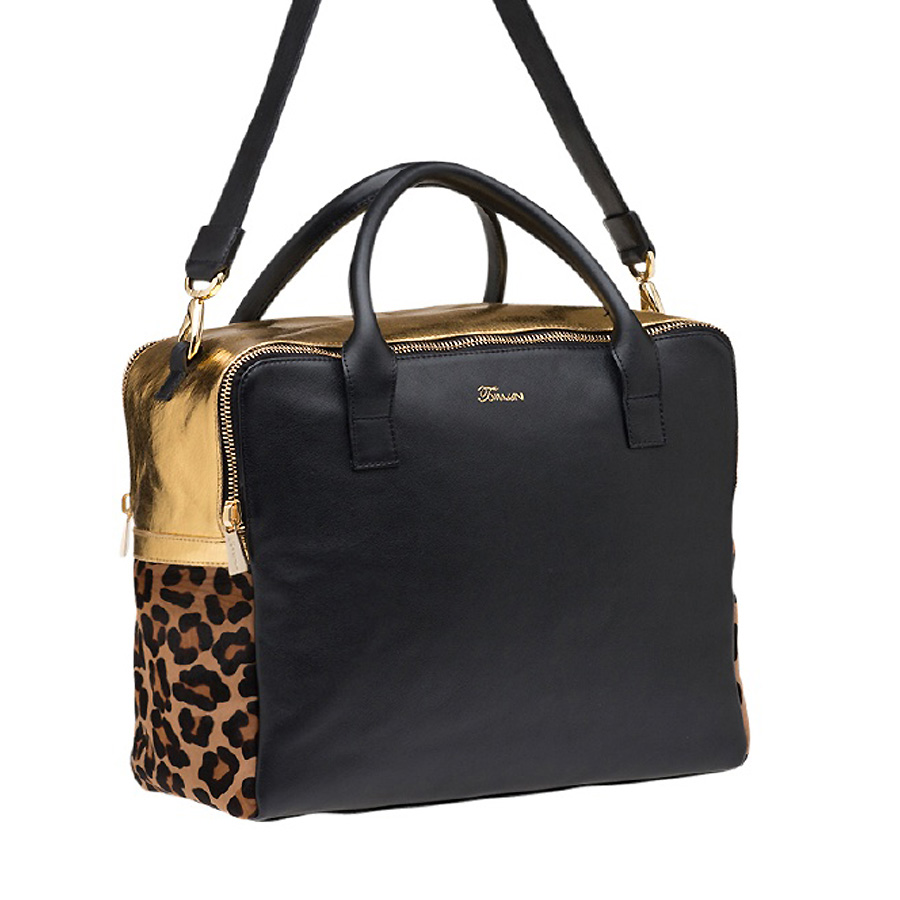 ART. MT82-112UO-5
SIZES 38X19X30
family: URBANCHIC
Technical description:
Week-end leather bag, with double strap and double compartment. The application of golden metal zips to the ponyskin animalier and golden leather enhances its practicality and refined style.
Emotional description:
Maxi bag suitable for every season and occasion. It satisfies the need of changes in daily life, with a very impactful urban mood!