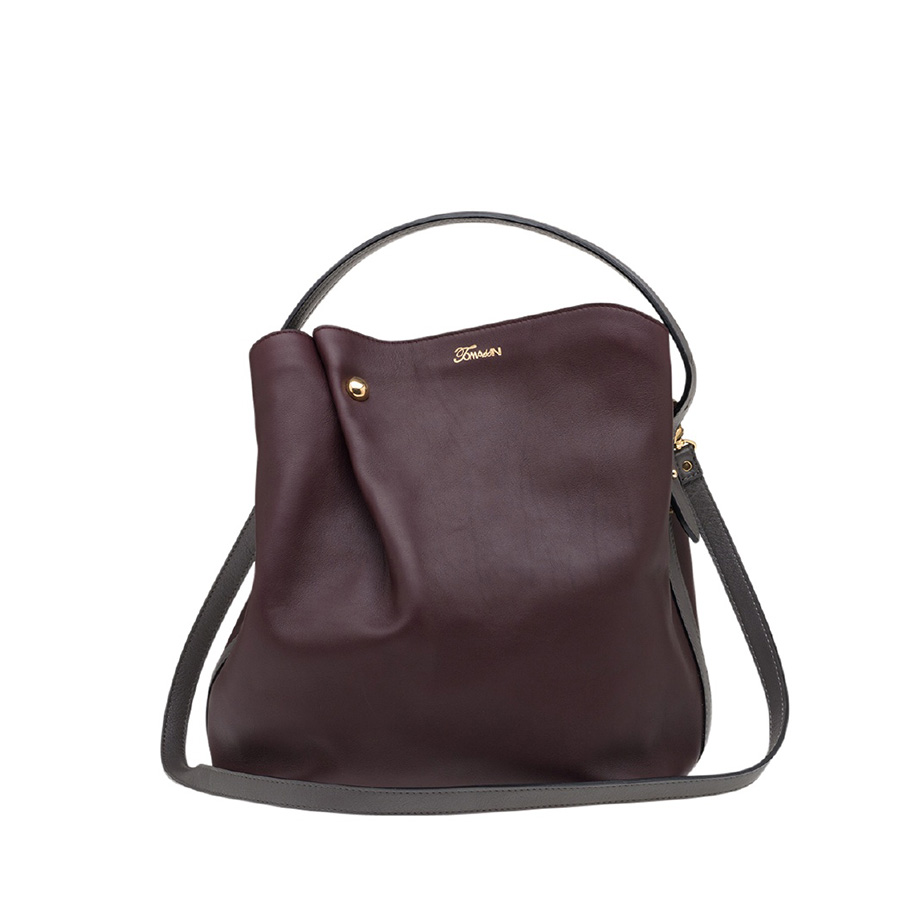 ART. MT82-115UV-1
SIZES 30X15X37
family: URBANCHIC
Technical description:
Two-tone calfskin bag, claret and dark grey inserts. Created with double strap and internal compartment with zip. Magnetic fastening and removable strap with spring clip.
Emotional description:
Model re-examined by the classics which can't miss in a wardrobe! It comes up with a casual spirit, but it adapts to different situations, seasons and occasions. It satisfies the need of capacity and practicality.