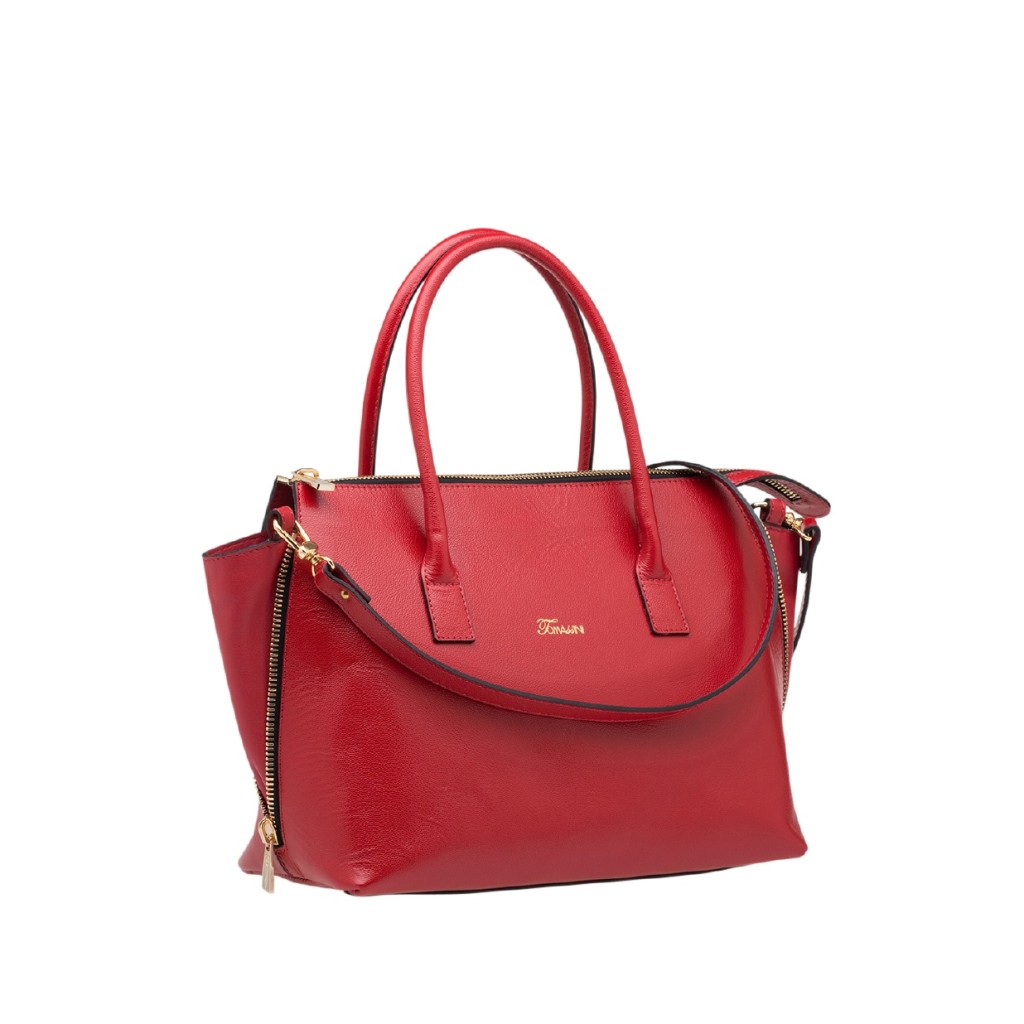 ART. MT82-126WS-14
SIZES 33X17X29
Family: Sportswear
Technical description:
Red saffiano leather bag with brassy zip which enhances accessories. Shoulder handle and removable leather strap with spring clip.
Emotional description:
This minimal-chic bag was thought for a very adaptable use; the possibility of fasten side zips allows the bag to be reshaped and adapted to several occasions.