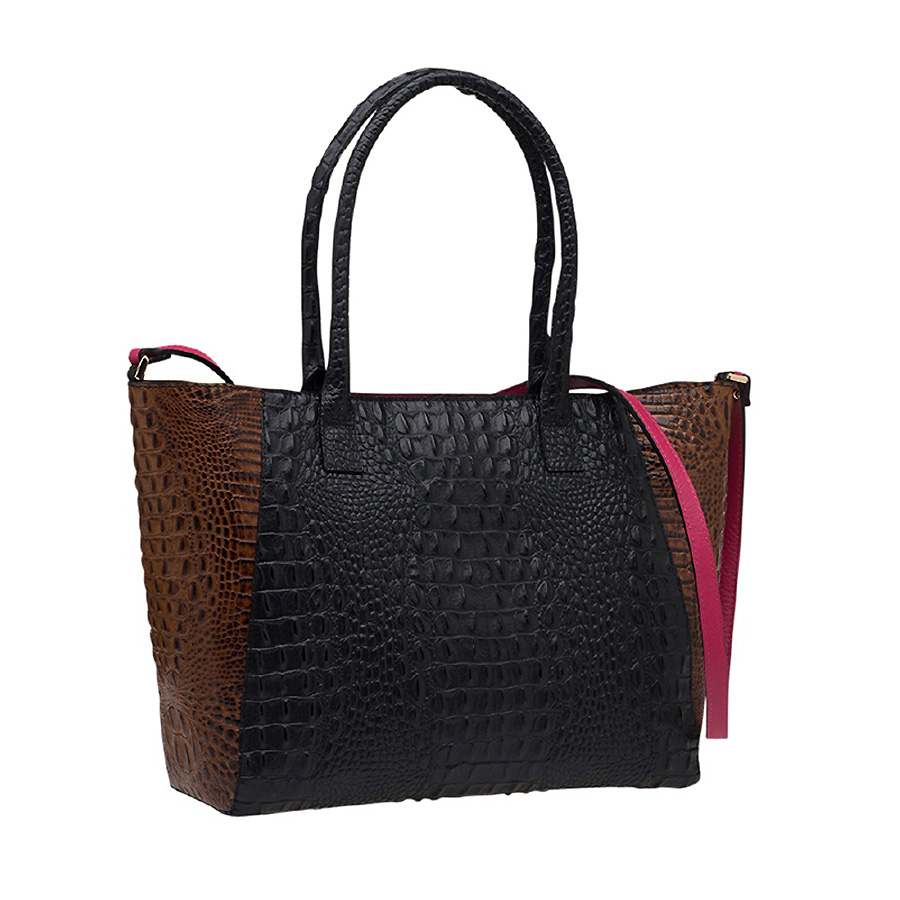 ART. MT82-131PH-18
SIZES 34x13x27
family: PATCHWORK
Technical description:
Semi-stiff bag made of crocodile-stamped leather. Inside there is a compartment with 2 pockets fastened with metal zip. The double handle and the leather shoulder strap is removable and assures uncontested refinement and practicality.
Emotional description:
This bag, with its exclusive combination of colours, is produced as unique variation in TOMASSINI collection.